Tri-Air Systems provides UVMatrix 4X for commercial HVAC systems to disinfect
UVMatrix UV systems for commercial HVAC systems use UVC light to kill microorganisms on coils, surfaces, and airstream—including mold, flu viruses and bacteria.
As HVAC systems work to control indoor climates for temperature and humidity, HVAC operation also tends to contaminate and distribute indoor with allergens, bacteria, and viruses. This is due to bio-growth that occurs on wet cooling coils and other interior surfaces, and from the distribution of allergens, pathogens and particulates that enter the building in one location to every room in the structure as the air is circulated.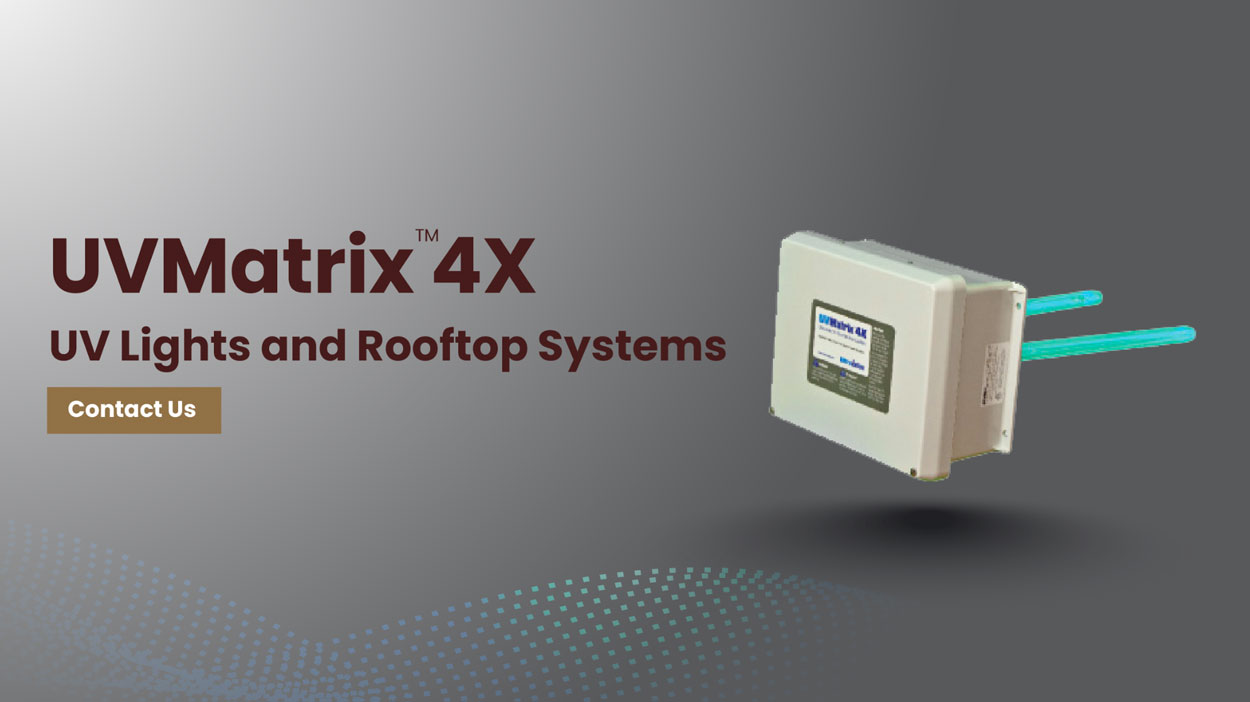 UVMatrix™ 4X: Compact design with NEMA 4X rated electrical cabinet for operation outdoors and in wet areas
The 4X-Series UV light system is compact and NEMA 4X rated, so it is ready for outdoor exposure. It is lightweight and easy-to-install with no installation hardware to buy. The cabinet is fibreglass and weather-tight and its UltraMAX UV lamps have a 360° dispersion for maximized airstream disinfection. The 4X's UltraMAX T3™ UVC lamps (see more below) have an industry-leading two-year life expectancy for surface irradiation.

Ultravation T3™: More disinfection power, less energy used
Ultravation's T3 design UV-C lamps emit 40% more UV-C, with no additional energy cost. Using economical standard UV lamps, Ultravation achieves the disinfection power of power-hungry high-intensity lamps through their patented lamp system that thermally optimizes each lamp—for more output than is otherwise possible without increased energy consumption.