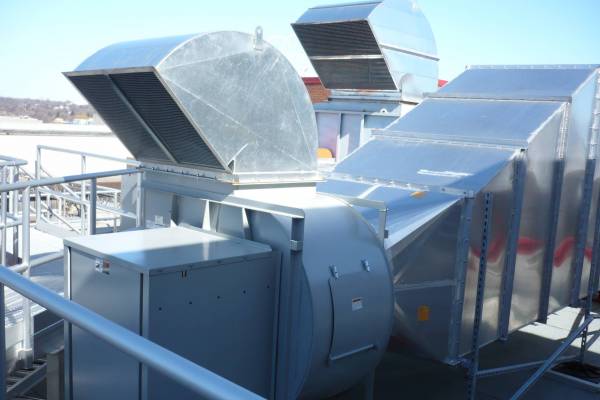 Warehouses, offices, restaurants, and retail shops can benefit from a highly energy-efficient mini-split air conditioner system. Most people believe that this handy product is only for residential areas. That is not the case. Instead, you will find that a commercial mini-split unit can bring much comfort to your place of business. Keep your employees smiling comfortably when you invest in quality HVAC systems and professional maintenance services!
How Commercial Mini-Splits Help Your Facility Stay Comfortable
If you are looking for new avenues to make your facility cooler, consider the mini-split air conditioner with these features and benefits:
Simple Components:

While it is not self-contained like a window air conditioner, a mini-split unit doesn't require ductwork to operate. These units are comprised of an outdoor condensing unit, refrigerant lines, and indoor air handlers. The indoor air handlers can be mounted on a wall, ceiling, floor, or even concealed.

Key Advantages:

These are popular alternatives to traditional systems, and their advantages include:

Energy efficiency for your indoor comfort 

You can cool one or more rooms or "zones" with a well-chosen configuration of indoor air handlers

Less noise than traditional units because the compressor is housed outside

No ductwork required, so you don't have to clean dirty ducts and lose efficiency

Variety of Uses:

An experienced technician can assist you with addressing your needs. You can use a mini-split system for several different applications, such as:

Enclose part of a larger space, such as turning a section of your shop into a breakroom for employees to relax in

Control the climate of a workshop, automotive garage, or a warehouse manager's office 

Avoid running ductwork in new additions to existing facilities, thereby cutting costs 

Keep employees and patrons comfortable in a restaurant, pub, or retail shop 
While the mini-split option is an excellent choice for many enterprises, it may not be the best choice every time. For example, if you have existing ductwork for a central heating and air conditioning system, it may be more cost-effective to replace it with a more efficient unit, instead of installing a mini-split. Your TRI-AIR technician can help you decide on the best option for your commercial space.
Seek Advice from Knowledgeable and Experienced HVAC Technicians
Getting the right help and finding the best options for your current HVAC issues begins with a call to TRI-AIR Systems. Our staff is knowledgeable and ready to resolve your heating and cooling issues. We work in both the commercial and industrial sectors. Our wide range of knowledge ensures you get answers fast. Not only can we install mini-splits, but we can also address your traditional heating and air conditioning systems, boilers, rooftop units, make-up air ventilation, and more. Remember that prevention is worth a pound of cure, so take advantage of our preventative HVAC maintenance program. Are you ready to experience outstanding service from the first phone call through our service visit to your location? Contact us today.
Call us at 905.470.2424 or contact us online for your next mini-split system installation, service, or repair.