Commercial and Industrial Ventilation & HVAC Experts You Can Depend On
Looking to reduce your energy bill and avoid unnecessary downtime? Hire professional HVAC experts who can inspect, repair, and help to maintain all your commercial and industrial ventilation Equipment:
Supply Air Fans
Exhaust Ventilation Fans
Kitchen Ventilation
Heat Recovery Systems
Filtration Systems
Ducts and Ductwork
If you require commercial ventilation services call us at (905) 470-2424 or fill out our contact form to receive a free proactive maintenance proposal of your ventilation system.
The TRI-AIR Ventilation Systems Advantage
TRI-AIR  commercial ventilation specialists are dedicated to correcting incorrect airflow, cross drafts, fan wiring, broken fan belts, clogged vents, and more. We also offer a FREE NO OBLIGATION proactive maintenance proposal by one of our highly skilled commercial HVAC technicians and provide: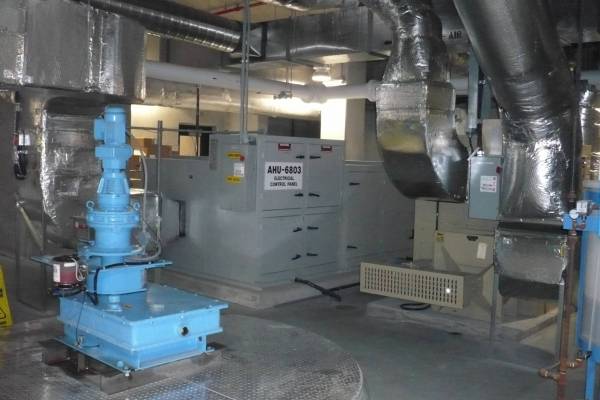 Transparent Reporting
Should our team notice any vulnerabilities or issues with your ventilation system, we'll be sure to let you know right away and to offer solutions that meet the specific needs of your project.
Commercial Ventilation Maintenance
We will inspect and solve your commercial ventilation problems – that's our guarantee. We will also work with you to design a custom scheduled maintenance program to keep your vents in peak working condition, minimizing operating costs.
Emergency Ventilation Care
In addition to having a scheduled maintenance agreement, you will receive priority two-hour response time for any commercial HVAC emergencies. 24 hours a day, 365 days a year.