Are you a company looking for a commercial heating, ventilation and air conditioning service provider who will ensure the best and most reliable service?
With the comfort of your employees, workers and clients in mind, contact the HVAC professionals at TRI-AIR Systems to design a custom maintenance program that will keep your equipment in peak condition and minimize your operating costs.
Why work consistently with the same group of highly skilled technical advisors?
Here are some factors to consider when choosing a dedicated HVAC partner: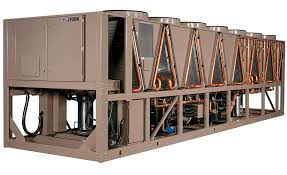 What experience do they have with your type of equipment and work environment?
Ask if the company has clients with similar equipment and scope of work that you require. You want to make sure the contractor you hire has a history of working on Commercial and Industrial HVAC equipment with experience in both service and maintenance. Do not hesitate to ask for any contact references.
What are the company's normal hours of operation?
Make sure the working hours of the company fit with your schedule, ask about the typical response time for service calls. You will also want to know what the procedure is for contacting the company in case you require a service call, especially their procedure for after hours emergency service.
How many technicians are there in the workforce?
You want to be sure the HVAC company has the manpower to handle your service and maintenance requirements.
Inquire as to the length of time the key technicians have been with the company, you don't want to hire a company with a revolving door of employees.
How many service vehicles are in the company fleet?
What trade certifications do the technicians hold?
You want to be sure the company has certified technicians that can provide service and maintenance to your specific equipment needs.
Ask how many technicians hold a G.1 Certificate.
313A Certificate – Refrigeration and Air Conditioning Systems Mechanic.
ODP Certificate – Ozone Depletion Prevention certification allows the holder to handle, remove and dispose of refrigerants.
G.1 Gas Certificate – Holder may work on any btu input on gas/propane equipment.
G.2 Gas Certificate – Holder may work on up to 400,000 btu input on gas/propane equipment or equipment above 400,000 but under the direct supervision of a G.1 gas technician.
What are the costs involved with a service call?
Does the company charge a minimum charge for a service call?
Are there additional travel charges, truck charges or fuel charges?
The company may offer a preferred rate to clients that have a Scheduled Proactive Maintenance Agreement.
Does the company have a health and safety program in place and what does it consist of?
A company with a good health and safety program will promote and maintain good working standards and training.
Working at Heights
WHIMIS Training
Fire Safety Training
Asbestos Awareness
Emergency First Aid
What Procedures do they have in place for COVID-19?
Ensure the company has a COVID-19 health and safety plan in place for responding to service calls and scheduled maintenance.
Ask about the level of Personal Protective Equipment (PPE) that is being provided to the technicians.
Is the Company a member of Ontario Refrigeration and Air Conditioning Contractors Association (ORAC)? Are the technician's members of Local 787 and the Joint Training and Apprenticeship Committee (JTAC)?
All ORAC member employees are fully qualified and competent in all phases of the Refrigeration, Air Conditioning and Heating industry.
All ORAC members are registered with the Technical Standards and Safety Authority (TSSA).
Local 787 JTAC provides a high level of ongoing training to its technicians keeping them up to date with current and new technologies.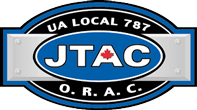 Can the company provide proof of insurance and Workplace Safety and Insurance Board (WSIB)
Inquire as to what types and levels of insurance the company carries to insure there is coverage for your requirements (a minimum of $5,000,00 is standard practice) and if needed ask for a Certificate of Insurance. Always ask for proof of WSIB, request their WSIB account number so you can do a search on the WSIB website and get a clearance of certificate prior to hiring them.
Check the company website and social media sites.
Browse the company website, look for testimonials, social media presence and google reviews.
You can find TRI-AIR Systems at our social account below!