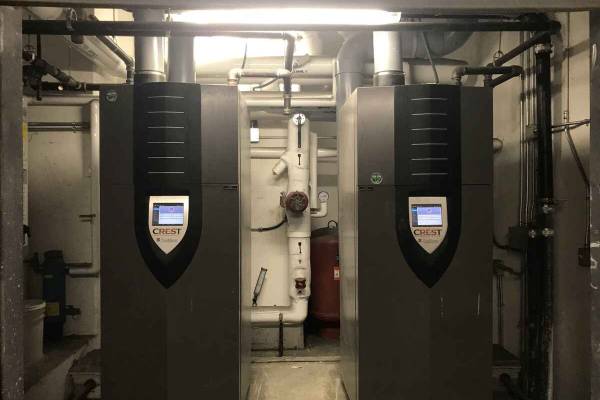 City and county government buildings have loads of foot traffic. Fire departments require open space for equipment and smaller quarters for personnel to rest between emergencies. Schools have several rooms, plus gymnasiums, auditoriums, and cafeterias that need heating. Each type of municipal building requires slightly different heating solutions instead of a one-size-fits-all. Do you know the best heating unit types for your unique situation? Assessing the HVAC needs of a school is much different than a hospital. It is different from a police station, too. It would help if you kept some fundamental factors in mind, but fine-tuning the air comfort for your facility is best handled by a dependable industrial heating company.
3 Factors to Consider When Addressing Heating in Municipal Buildings
Before you sign a large contract to have an HVAC company revamp your furnaces or boilers, it is a good idea to understand a few fundamentals. Experienced heating and cooling professionals will not rush you into a system that won't fit with your facility. Here are three factors that should be addressed for the heating comfort of your buildings:
How your building is designed, and the size.

Schools have a balance of small rooms and large open spaces. Students need warmth while sitting at their desks, and science laboratories also need good ventilation. Gymnasiums are not always used, so that the heating needs will differ. Fire departments have large bays that require a different level of comfort than the kitchen and office areas. With each type of building, your preferred HVAC company will consider the layout and the height of the ceilings when drafting a plan for setting up your furnaces or boilers.

The types of readily available fuel sources.

Finding an energy-efficient natural gas-powered heating system is possible. However, it won't do any good if you don't have a gas line running near your school or police station. Some facilities would benefit from solar panels or a geothermal setup, yet they don't have adequate space to accommodate the additional equipment. This factor is significant and should not be overlooked.

Required maintenance for the HVAC system.

Switching out filters regularly is a simple task. Each system type requires different maintenance that you may not be able to handle. You need to know the maintenance costs of each type you are considering. They can take a big chunk of your building maintenance budget if you get the wrong kind of furnace, boiler, or heat pump. When talking with a professional installer, ask them about the maintenance cost and potential design issues that may need addressing over the years.
Maximize Winter Comfort with Help from a Trusted HVAC Company
Keep your students, emergency personnel, or staff comfortable in all areas of your facility when you have installed the correct type of heating. TRI-AIR understands the nuances of each kind of building and the best furnaces for them. Our knowledgeable, licensed technicians are happy to answer your questions and address your concerns. We can handle all installation, maintenance, and emergency repair needs for your municipality. For greater peace of mind, ask us about our scheduled maintenance program. Learn more when you contact us today.
Call us at 905.470.2424 or contact us online for energy-efficient commercial and industrial heating and cooling system installation, service, or repair for your municipal buildings and facilities.