Tri-Air Systems provides excellent indoor air quality services
The APCO-X will revolutionize indoor air quality and has raised the bar within the UV lighting market. With significantly improved performance, functionality, and reliability, the new APCO-X provides you with:
V-Twin element with over 65% more effective carbon surface area
Is 33% more effective than the previous model in laboratory tests
EverCarbon™ cells with proprietary antimicrobial nanotechnology
3 year UV-C lamp
LED status and lamp fault indicator
Translucent polycarbonate housing
Face-plate rotates for vertical or horizontal installation
How APCO-X Works
EXTENDS YOUR EQUIPMENTS LIFESPAN
The APCO-X is first off safe, effective and produces no harmful ozones.
APCO-X combines UV-C light and our proprietary EverCarbon™ cells to diminish odour-causing VOCs and biological contaminants safely.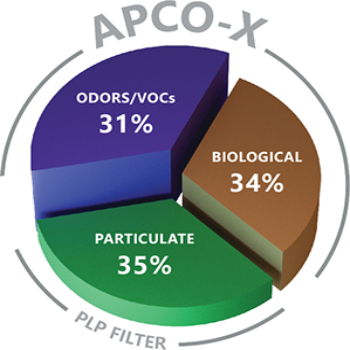 Your basic air filtration is not enough
APCO-X and APCO-X Dual are your complete IAQ solution. APCO-X Dual includes a second UV-C light for additional HVAC coil disinfection.
Contact our experts, and we will take your UV Lighting beyond your expectations.