At TRI-AIR SYSTEMS we place a major focus on the quality of our service and client care, our skilled technicians can provide service, maintenance and repairs to all your heating HVAC systems.
HVAC cooling maintenance, service or repairs call us at (905) 470-2424 or fill out our contact form to receive a free proactive maintenance proposal for your commercial or industrial air conditioning unit!
Working With TRI-AIR Systems
As TRI-AIR is well aware, or maintenance managers know, ensuring your commercial or industrial HVAC cooling systems are consistently functioning and running at peak performance is incredibly important to you.
Chris and Paul have extensive knowledge of commercial and industrial cooling systems and can review your HVAC needs. They have years of experience and are fully licensed.
At TRI-AIR Systems we place a major focus on quality of repair service and client care and we are second to none in the GTA in these aspects. When it comes to condominium or industrial HVAC services, our expert technicians at TRI-AIR Systems can deliver the highest quality of repair service and client care.
Services and Repairs
We Provide quality service on all makes and models of HVAC Equipment including but not limited to:
Chillers
Cooling Towers
Rooftop Units (RTU)
Boilers
Fresh Air Make Up Units (MUA)
Ductless Split System
Built Up Split Systems
Domestic Hot Water Heating
Exhaust Systems
Building Mechanical Systems
Computer and Data Rooms
Pumps
Proactive Maintenance Agreement (PMA)
Together, you and the TRI-AIR team will develop and provide a FREE, NO OBLIGATION, Proactive Maintenance Proposal (PMA) customized to your specific needs.
Our PMA's can help you reduce your costs and save you money by:
Reducing downtime and emergency service costs
Boosting the operational efficiency of your equipment
Get more value out of your HVAC system
Budget and prepare for system upgrades and enhancements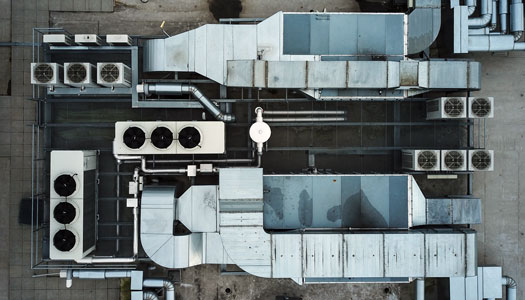 Emergency Service
When you have a PMA with us you receive our priority two-hour response time for emergency service 24 hours a day, 365 days of the year along with a preferred client service hourly rate.